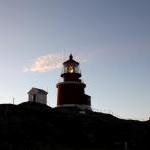 3 July - 30 August/ November 2013
We are in the Alps! Residency at PROGR Bern, awarded by Prohelvetia South Africa
6 September - 22 September 2013
( ) BROADCAST Live from Bergen to Bern. Worms: A collective Individual #1 Rerun of An Invasion exhibition held at the Stadtgalerie in Bern, Switzerland Worms
23 September - 29 September 2013
Research trip to the island of Utsira. One week in the lighthouse keepers house.
1 September - 31 October 2013
Residency at AIR Bergen, Norway! We have a beautiful studio right on the water, with enough space to think, and a view to project into.
17 October - 24 October 2013
New video piece "When Time Slowed Down" exhibited as part of Meteor Festival 2013, in conjunction with Prøve Rommet