Nov 30 2009 - 5:14am
by nina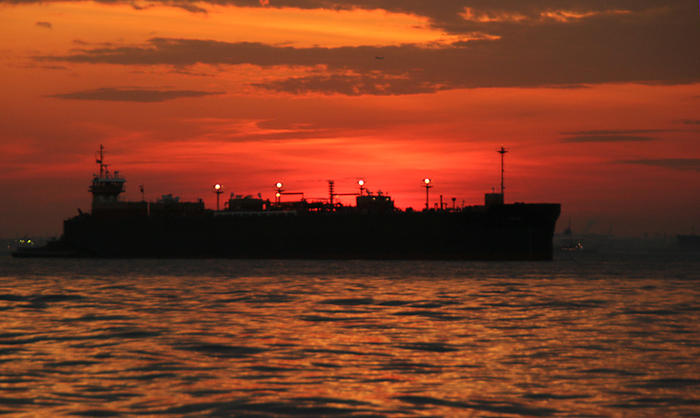 I hope you called it a day, and climbed under the covers. I'm fighting the same malaise, it comes from anxiety about coming home, and the shortening of the days. Its dark at 4:30, it frightens me. I cant tell you why you are doing what you do, only that not doing it would cause the same feeling of helplessness and despair. Sucks to be an artist, but also brings great joy, occasionally.
I like the vision of a melodramatic Robyn, that feeling can be stimulating beneath its darkness. Use it if you can.
The water is calming me and exciting me, as you know. So here is my remedy - a cargo ship on the horizon.