Jul 17 2010 - 4:52am
by nina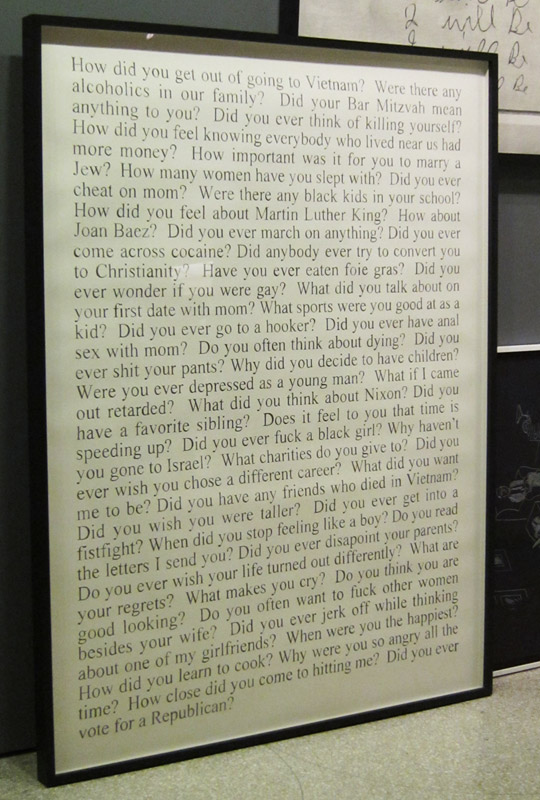 "Questions For My Father #2"
The framed text was standing amongst other works, but it caught my eye. I hope its clear enough for you to read. It felt so intimate and also so public, to frame and expose the questions. More so that it would be to know the answers, I think.
I also liked its setting, leaning against the wall like that, frank and mixed in with other pieces. Not too memorialized.